Calling the Tune is a co-production with Wartime Productions.
Our first day of shooting started with a bang ! Many thanks to the Stratford Herald for their page 3 coverage
There's an introduction to the project from writer/director Roger Harding here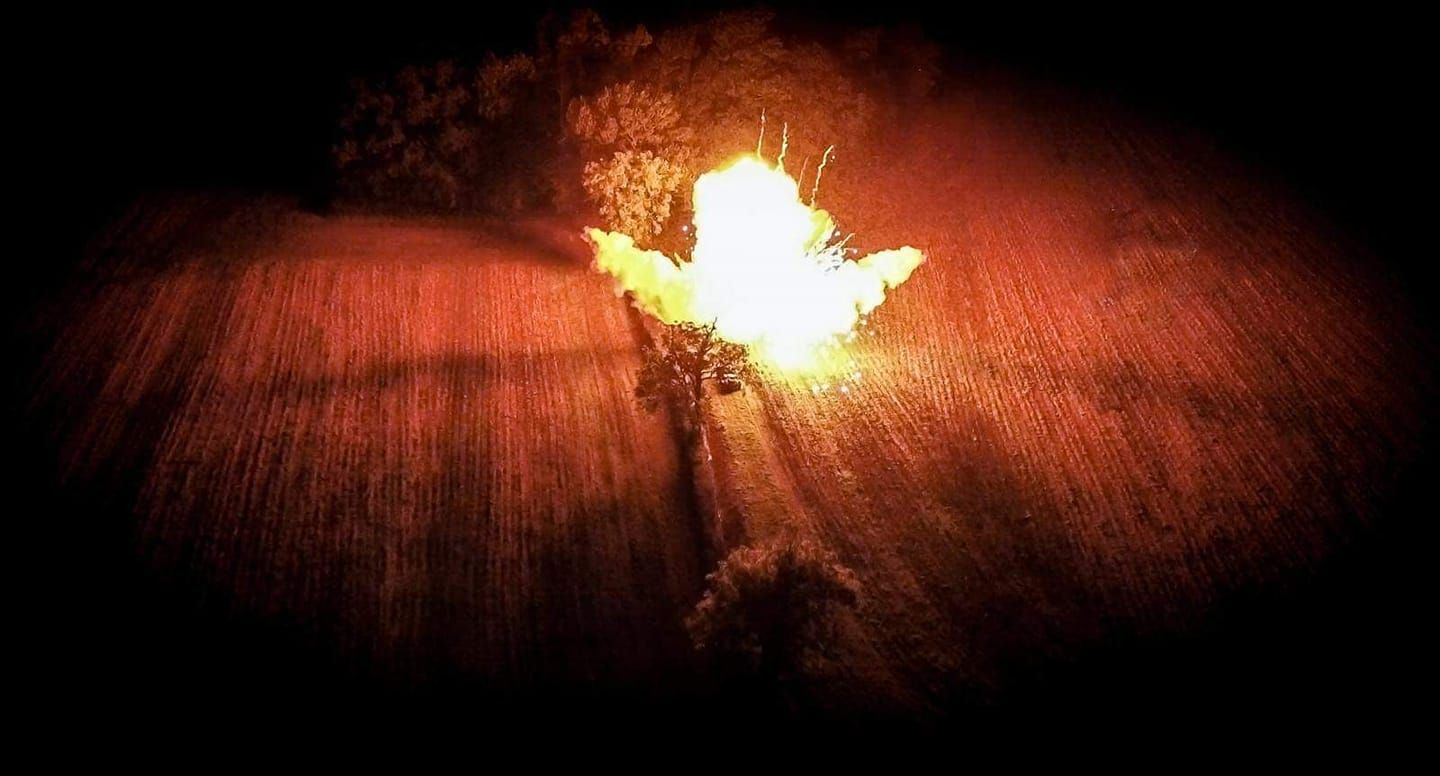 Day 26 Stratford Greenway
The morning shoot was easy - just very wet under foot But shooting at night adds another level of stress - especially when it's cold too. It's so easy to lose equipment, props - and even actors and crew in the darkness. But we came through. Lynne quickly dealt with the graffiti spoiling our shots under the arches and Sue took off Sion's leg (he got better).
We had added production value with Rick's Citroen Traction Avant and John's BMW style motorcycle combination.
To cap it all, Lee and Adi on pyrotechnics did us proud in difficult, windy, conditions. Great team effort from cast and crew.
Great shots by Niki, as always Nicola Young Photography
Many thanks to Will and Gemma for hosting this shoot, where we captured scenes of joy, tension, arrest and death
A very wet day, but real production value added
Great shots, as always, by Niki www.nicolayoungphotography.co.uk
Bastille Day - 14 July 1938 in the grounds of the chateau. Minor aristocrat Martin Chabrier, whose family lost a fortune in the Russian Revolution of 1917, sees off the local, well-loved, Communist Mayor, Joseph - much to the shock of the villagers. Many thanks to all our background artists, who made it a very special day in sweltering September heat of 30c+
Of particular note were the excellent performances by the children and Barney the dog, who understood and acted upon every word of direction.
Crew and equipment were on the point of melting but struggled on to complete the scene
Working closely with our partners Wartime Productions we grabbed some excellent footage of planes and battles, with explosions by our very own Lee Craven.
The day captured in stills by Nicola Young
A first rate location in a private home, for which many thanks. We think we left it tidy !
Excellent set dressing and injury makeup by Sue Kent. Fine performances by Greg Hobbs, Kate Sandison, David Southeard and Jason Havard - and great teamwork from Huw, Claire, Tony and Robin. Production stills by www.nicolayoungphotography.co.uk
The tiny church of All Saints, Billesley, one of the claimants to be the church where William Shakespeare married Anne Hathaway, became a Loire Valley church for the day, with French bunting, flowers and a Citroen Traction Avant wedding car, thanks to Rick Evans.
The bride, Charlotte Wallis, looked stunning in a genuine 1940 wedding dress and hair styled by Janine Wheeler - thank you !
Here are some of Nicola Young's wonderful shots of the day www.nicolayoungphotography.co.uk
Conditions were less than ideal with heavy rain most of the day, but it added to the grit and determination of our actors and the pathos of the surrender scene. Here are some of Nicola Young's excellent shots from the day
Thanks again to Andy Gallon for facilitating this shoot
A remote barn surrounded by sheep (mostly very quiet) at Moreton Morrell provided the location for our cell of Communist Resistants.
We added Tom O'Connor and Artie Dobson to the cast. Top quality performances from them and Kate Sandison and Jem Heynes
Unit stills photographer Nicola Young
Day 18 - Severn Valley Railway
This was a fabulous day filming at Arley Railway Station on the Severn Valley Railway. What a great bunch of volunteers and and super helpful Station master. Thanks Ian and everyone at SVR. Please contribute to the Survival Fund of SVR if you can. Things are not easy for steam railways at present.
This is the rather spectacular arrival of the bad guy, Wagner, played by Greg Hobbs, who is welcomed by his henchman Gerhard, Jason Havard
The station was transformed in a matter of minutes from being covered in Coronation bunting to being a 1940s French station under German occupation - thanks Sue !
Thanks again to Coombe Abbey for facilitating this shoot.
The star of the day was Mike Crawshaw's 1944 Matchless motorcycle - thanks Mike ! That's not to take anything away from the cast and crew who worked within the Abbey's timescales and work patterns as a hotel and secured all the footage we needed - under pressure
Another day at the superb Drapers Hall, Coventry, followed by the staircase scene at Trinity College. Thanks to the residents for their co-operation
Day 15 - Drapers Hall, Coventry
Many thanks to Drapers Hall, Coventry for making this fabulous location - and grand piano - available to us.
We filmed some stunning performances from our actors Christopher Mulvin and Charlotte Wallis - with a special appearance from Isabella Partlow
Thanks again to Andy Gallon for providing such a magnificent location to shoot the French Resistance radio scenes
The average life expectancy of a Resistance radio operator during the war was only about two months. It was a very risky operation carried out by brave volunteers
Many thanks to Andy Gallon for providing such an excellent location.
This is a particularly brutal scene involving an SS raid on a French farmhouse. Thanks to Nicola Young for excellent BTS stills
- and thanks to the Stratford Herald for their two-page spread in their Focus colour magazine (below)
Day 12 KES Grammar School, Stratford-upon-Avon
Huge thanks to the grammar school, which provided a location for our 1980 scene in a music school. Special thanks to David Troughton, who went to extra lengths to ensure we had a quiet place to record.
We shot two scenes which will top and tail the film. Thanks to all our background artists, who brought their own instruments and music.
Day 11 - Brogan's Irish Bar, Warwick
Thanks to Stefan at Brogan's Irish Bar for great support on a long day's shoot on Monday 28 November 2022.
Lots more production value added in this beautifully preserved old iron works shop just off Warwick Square
A very productive day shooting with Wartime Productions near Hitchin in Hertfordshire.
There are always likely to be problems with old vehicles but a wasps nest in the driver's cab was a new one ! We still made full use of all the vehicles available. Here's a flavour from a few ungraded screenshots
Days 8 & 9 - Loire Valley
The 1980 scenes in a run-down old French house were shot at La Lande Chasles, north of Saumur in the Loire Valley.
Chantal Brosens and Ruth Herd contributed three scenes as Gisele and her estranged daughter, Elizabeth. Not only that, but they created the set. The old room was cleared, swept - and set dressing purchased from a nearby Brocante. The Mayor of La Lande Chasles, Jean-Christophe, called in. We've had terrific support from the local community, for which we are very grateful
Huge thanks to Warwickshire County Council for providing a superb location for our Gestapo HQ - the basement !
The staff were great and made us very welcome - thanks Eddie !
Teaser footage here
Many thanks to The Iron Works in Warwick for providing such a wonderful location for a Gestapo interrogation room.
We did quite a bit of set dressing to cover modern features, but it scrubbed up a treat ! See what you think of the pictures
Day 5 - The Abbeygate, Coombe Abbey
Filming at The Abbeygate, Coombe Abbey, to whom many thanks
The stable scene, a farewell and a big revelation
Many thanks to Coombe Abbey who provided great support for us during a heavy day's filming in one of their function rooms.
Here's a flavour of the day - ungraded screenshots
Days 2 & 3 - All Things Rural, Redhill nr Stratford-upon-Avon
You have to hand it to cast and crew - it was freezing ! But no one complained. We had a great team all pulling together to get this scene in the can. By the time we finished late at night on 10 February there was thick ice on the car windscreens. Big shout out to Philip Harvey who drove a long way to take part - and thanks again for his kit, which brought huge production value to the shoot.